NEW SERVICE - HOME ALERTLINES 4 CARERS
The Leonardo Trust have joined forces with Connected Living to provide a comprehensive Home Alert Line service for carers.
We will provide the following to any recognised carer or the person they care for:
Working in partnership with Connected Living we are offering FREE installation and the first TWO MONTHS FREE for Connected Living – At Home Package. This will include a monitored Home Alarm and Pendant. Connected Living will undertake an assessment with the customer and Carer during the installation. Further funding may be available from The Leonardo Trust for an extended service, additional equipment or a Keysafe if required.
Application is by agency referral form (attached which is also able to be submitted online via www.leonardotrust.org)
Age UK - Are you Caring for someone with Dementia
Are you caring for
someone with dementia?
This free workshop will be held virtually and face-to-face in small groups. Please let the memory assessment service know which you would prefer and which area you can travel to so we can plan sessions.
Ideally, you will need to attend all seven weekly sessions.
The aim of the workshop is to maintain the wellbeing of the person you care for and yourself and to meet other people in a similar situation, in a supportive and friendly atmosphere.
• Find out how it affects the person you care for.
• Discover ways to respond to un-usual things the person may say or do.
• Learn ways to combat stress and how to recognise it in yourself.
• Be better prepared should a crisis loom.
• Places are limited. Please note that this course is not suitable for the person you care for to attend.
For further information, or to book a place, please contact team administrator, Christine Tilley on 03003035342
Then you might be interested in this dementia workshop for families and friends caring for someone with dementia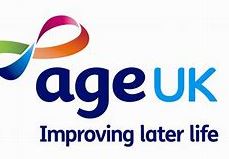 If you are a carer please let us know via the form below - we may be able to help you
Further Information
There is a wealth of information on the NHS website about carers and caring. Below are some links into the site that we hope you will find useful.
One Carer's Experience
Dorset Council resource booklet for Carers and those who loafter someone else
CARER IDENTIFICATION FORM
Finance and Law
Help claiming benefits, looking after your bank balance and understanding the legal issues of caring.
Unpaid and Young Carers
Free PPE for unpaid carers
Unpaid carers in the Dorset Council area can now request free Personal Protective Equipment (PPE) for when they are carrying out their caring responsibilities.
A standard package includes:
Visors
Aprons
Face masks
Hand sanitiser
Gloves
Please spread this message to your carers. They can order their PPE by using the link below:
https://dorset-self.achieveservice.com/service/ppe-ordering
More training for carers!
Health Education England, Carers UK and Agylia Care have co-produced free online resources to support the vital care that unpaid carers provide. It is aimed for anyone who provides care and support to a family member or friend due to their disability, health condition, frailty, mental health problem or other health and care needs. Please share. Link for more information: https://www.e-lfh.org.uk/programmes/supporting-unpaid-carers/
Carers caseworkers carers groups
Carers Caseworkers across Dorset Council are now offering online carers groups:
Shelia Biddlecombe for West and Mid Dorset.
Kay Linehan-Cross for Weymouth and Portland.
Lynne White for North Dorset.
These are promoted through Carer Support Dorset website so please sign post carers to their local support group available to them (if they are in one of these catchments) - Events (carersupportdorset.co.uk)
Both CRISP and CSD are continuing to run council wide carers groups themselves as well.